This is rare to see the two together like this during the day. These photos were taken today around noon. I think the rescued one is on the left, probably a female since it's larger.
Notice the light brown downy feathers are almost all gone on their breasts, and you can see the permanent feathers underneath.
It's amazing how well they have bonded again after being separated for so long. They look well fed don't they?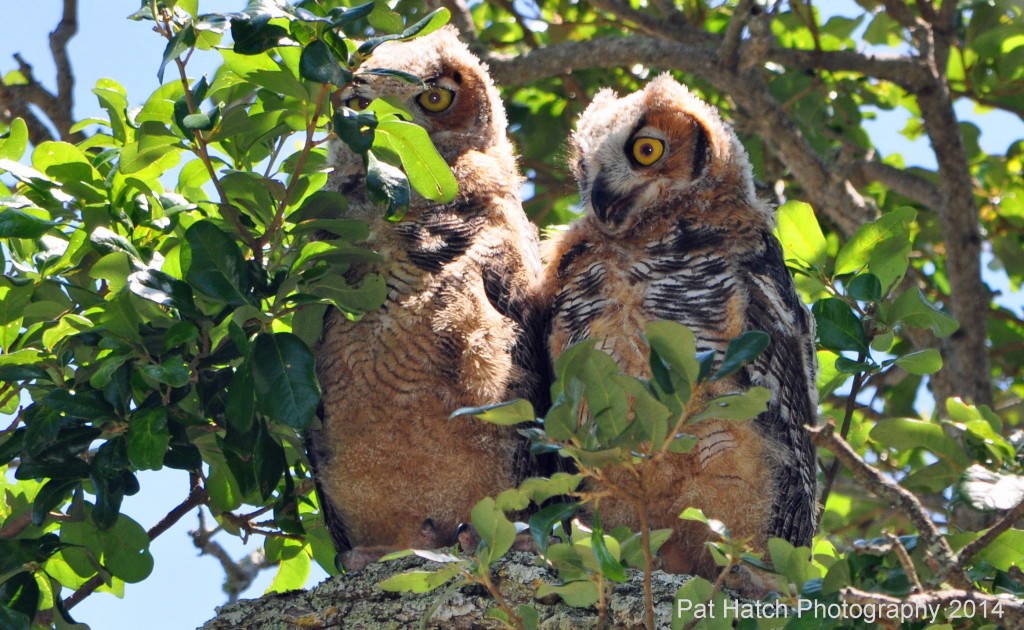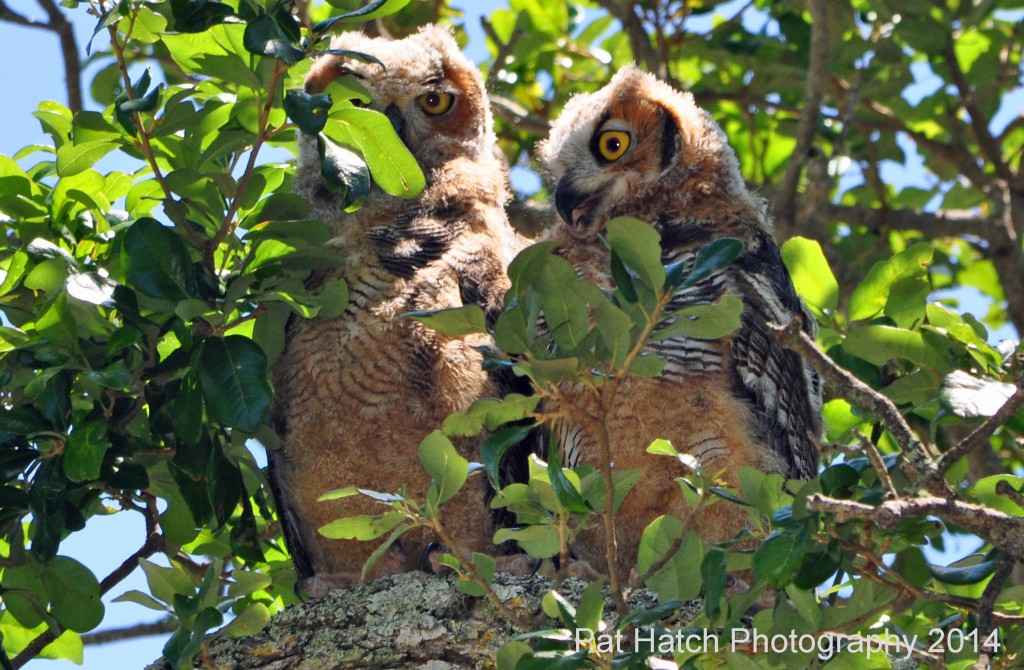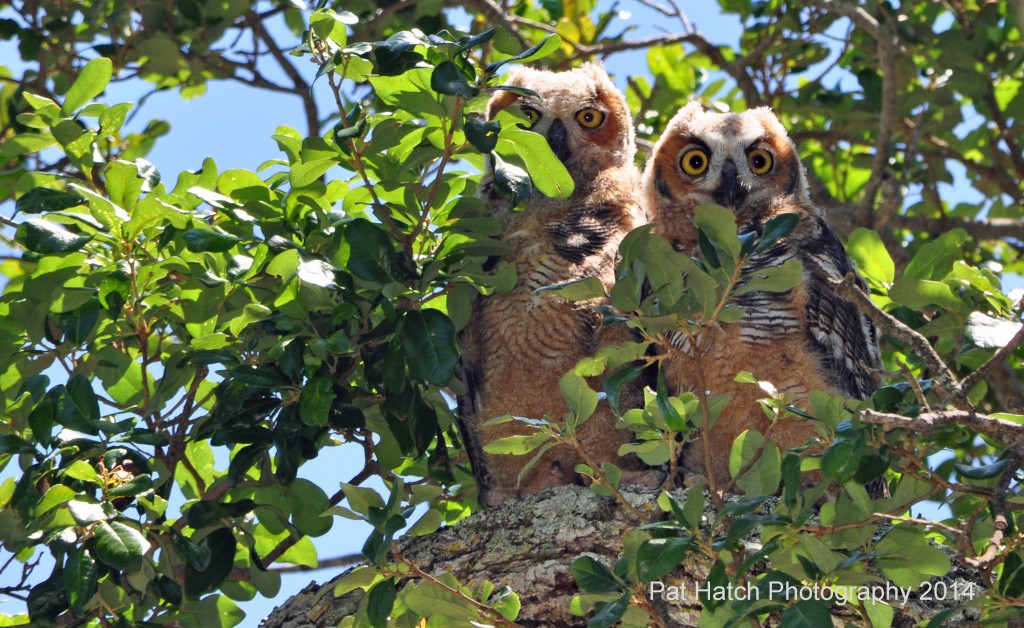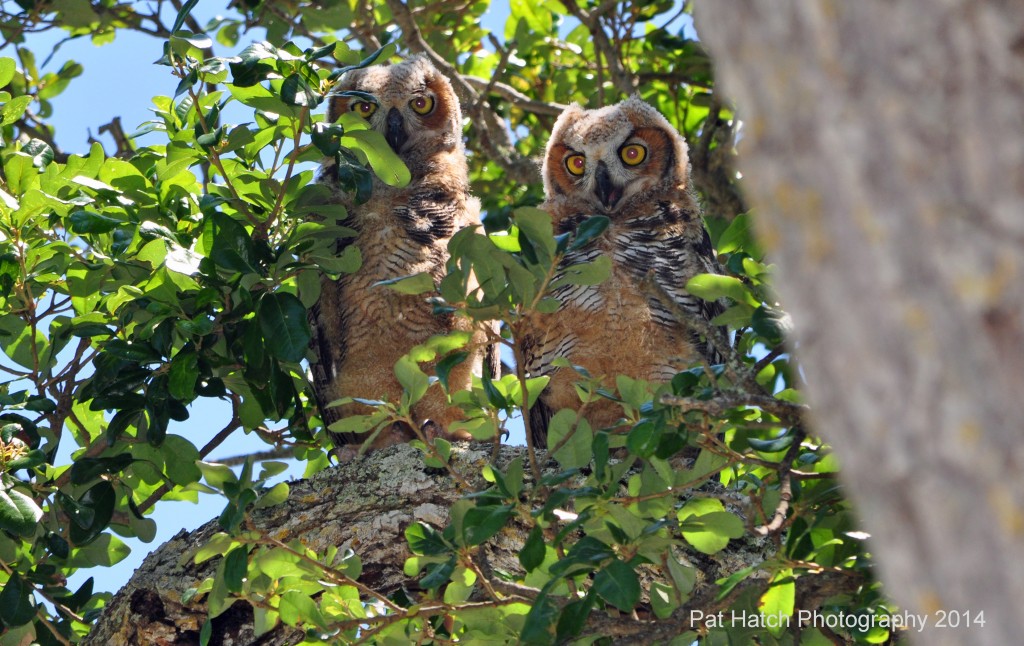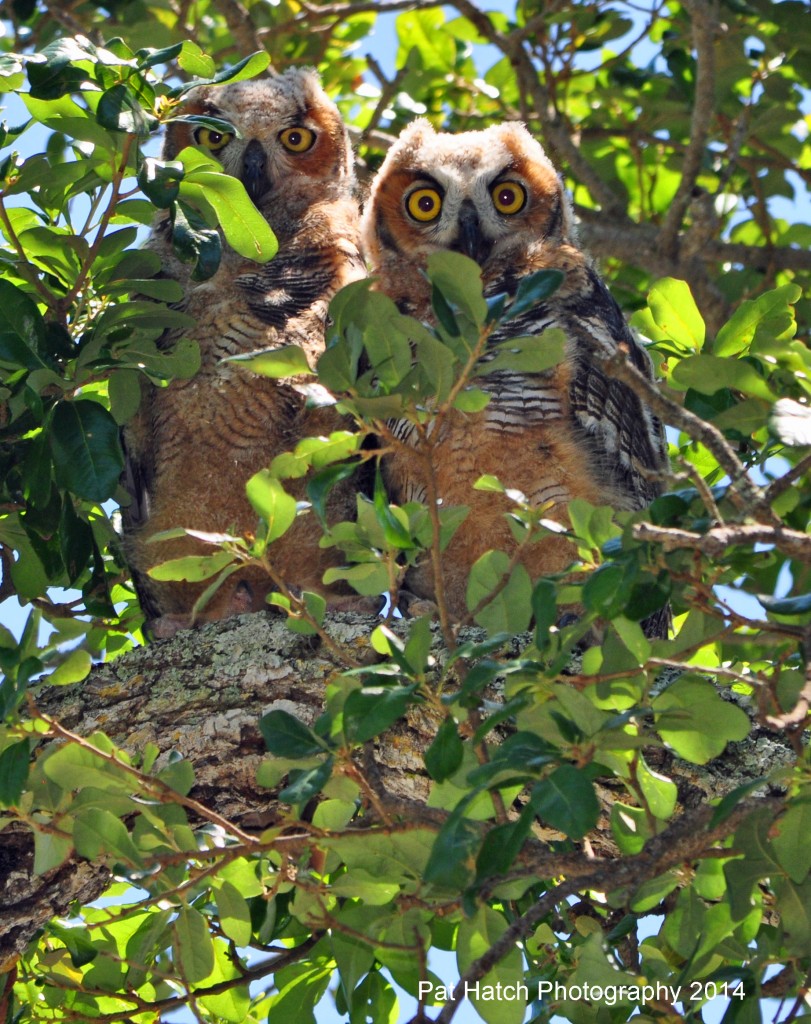 (Click to Enlarge)