Here's Chloe's new horse, Apollo, a Dutch Warmblood.  He's a 7 year-old gelding and was imported from the Netherlands in June.  We picked him up this past Thursday from the seller's farm in Loxahatchee.  He's a bred and trained dressage horse.  Chloe is ecstatic, obviously.
Chloe had gone about as far as she could with her quarter horse, Shela.  A quarter horse is perhaps not the best choice for dressage, but obviously Shela was a starter horse for Chloe, and we knew that eventually she would need to move up to a warmblood.  This is a big step up for her, but she worked hard, was dedicated, and certainly earned her way up to this horse.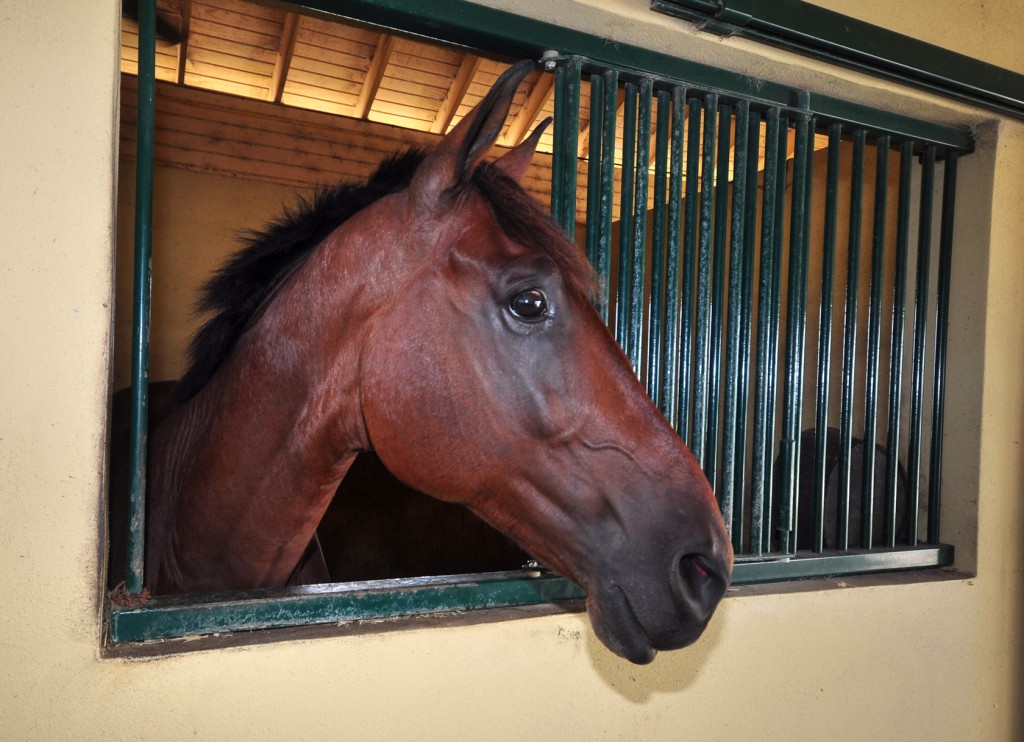 My neighbor, Ron, and I made our annual trek down to Miami for a day at the race track and an evening ball game on August 6th. Ron's a Cubs fan and I'm a Cardinals fan, so we have our mini cross-street rivalry going on. This year we picked a Cardinals game, last year the Cubs... playing the Marlins, of course.
Ron is the handicapper extraordinaire, so between us we picked a couple of winners and both walked away with more cash than we arrived with--giddyup!
We arrived in time for the last two races at Calder, here's our pick for the 9th race:
Last (10th) race:
So after a successful day at the track, we moseyed over to the Marlins' stadium for a bite to eat. We had front-row box seats which entitled us to the Club Level restaurant:
It was a great day: Cardinals won, Pujols hit a home run, and Wainwright pitched a shutout. Here are a few visuals: