I have been trying for some time to get a photo of the mother owl feeding the two siblings without success--until today.  The two young owls have been absent during the day as they move farther away into the adjacent oak trees, extending their range.  I rarely see the siblings together anymore.  I think the pattern now is that the mother calls the two owlets to gather in the nest tree for a feeding just before dawn.  The last couple of mornings I have seen the owlets together early but then they are gone for the rest of the day.
So this morning I got out to the nest tree just before dawn and was fortunate to see mom feeding the two little ones.  I had to wait until sunrise to have enough light--here is the first photo I was able to get with natural light: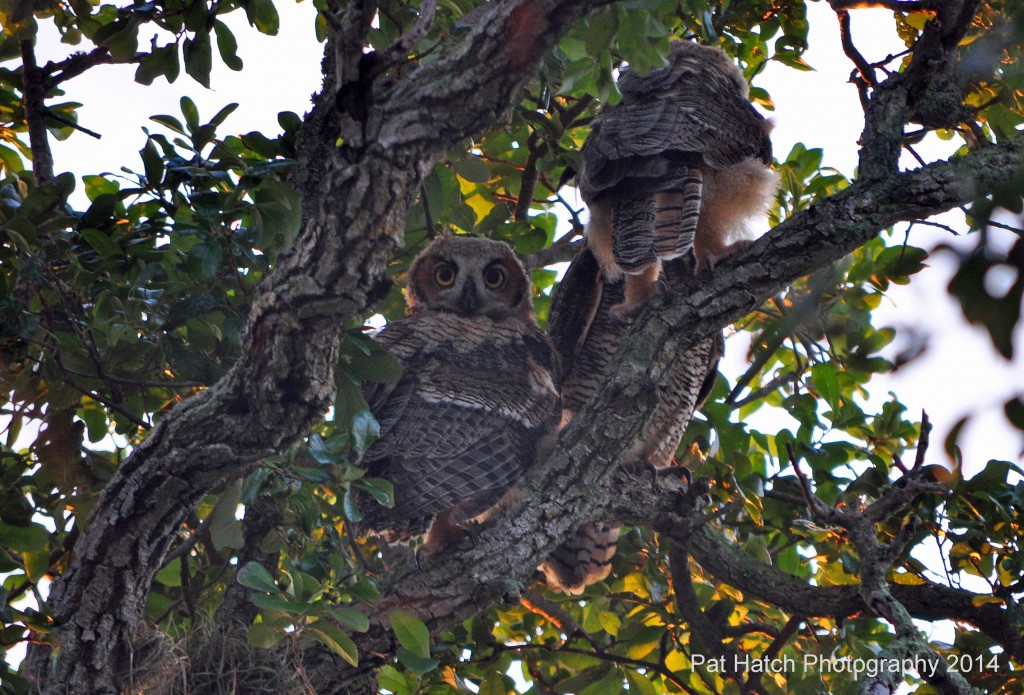 These guys were well hidden and high up in the tree so it was difficult to get a clear shot, but here you can see mom feeding one of the owlets. Notice how she closes her eyes while offering food, much like Gulli did in the video from the Avian Reconditioning Center in the previous post. You might have to click on the photo to enlarge it to see more detail:

So in the next photo, I was trying to get a clear shot of all three together, and I had to use a little flash fill (I was shooting into the rising sun), thus the bright red retinas. I could have photo shopped the retinas black but chose not to as I like the way the lighted retinas enhance the photo:
And here the two little guys relaxing after their breakfast: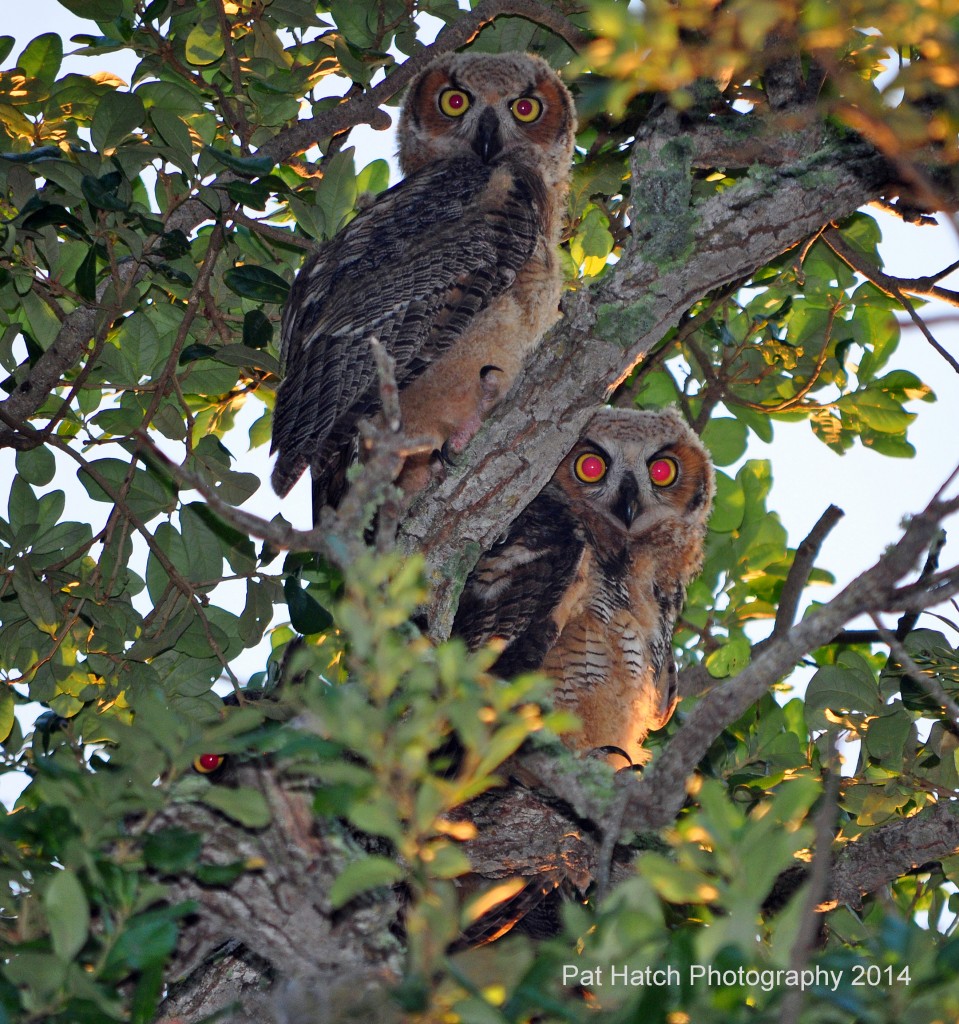 Wow, this is really gratifying! Looks like we've come full circle with the one that fell out of the nest. It had an interesting journey, ended up at the ARC, was raised for a while by a surrogate mother, and finally has returned to its family in the wild. Maybe this year's story will have a happy ending after all.